About us Gary A Morse Insurance California
We have been in Bellflower since 1949 when Truman Morse, a former Navy Chief, founded our agency with a sincere desire to provide quality insurance for his friends and neighbors. His son, Gary A. Morse Sr. who was a former Navy Captain, also dedicated himself to meeting the insurance needs of the people in our community ranging from blue-collar workers to professionals and he incorporated our agency in 1977. Now in our third generation and led by Gary "Allan" Morse Jr., we proudly continue the family tradition of offering quality insurance for you, your family, your business, and your property.
Why Us: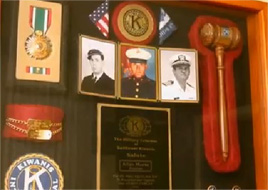 We are a 3rd generation Farmers Insurance Agent.
Just as many people have one Doctor, Lawyer, or Dentist, we have the ability to be the Agency that provides all the Insurance needs for any household. We are the one Insurance Professional for families.
Gary A. Morse Insurance proudly provides quick, expedient information for anyone needing insurance. From young married couples that may need life insurance, to the senior citizen that may require extra attention in terms of service we will work to get the best solution. We service all of Southern California including Los Angeles County, Orange County, Long Beach, Anaheim, Santa Ana, and Glendale.